Front Cover                  Sample Inside Page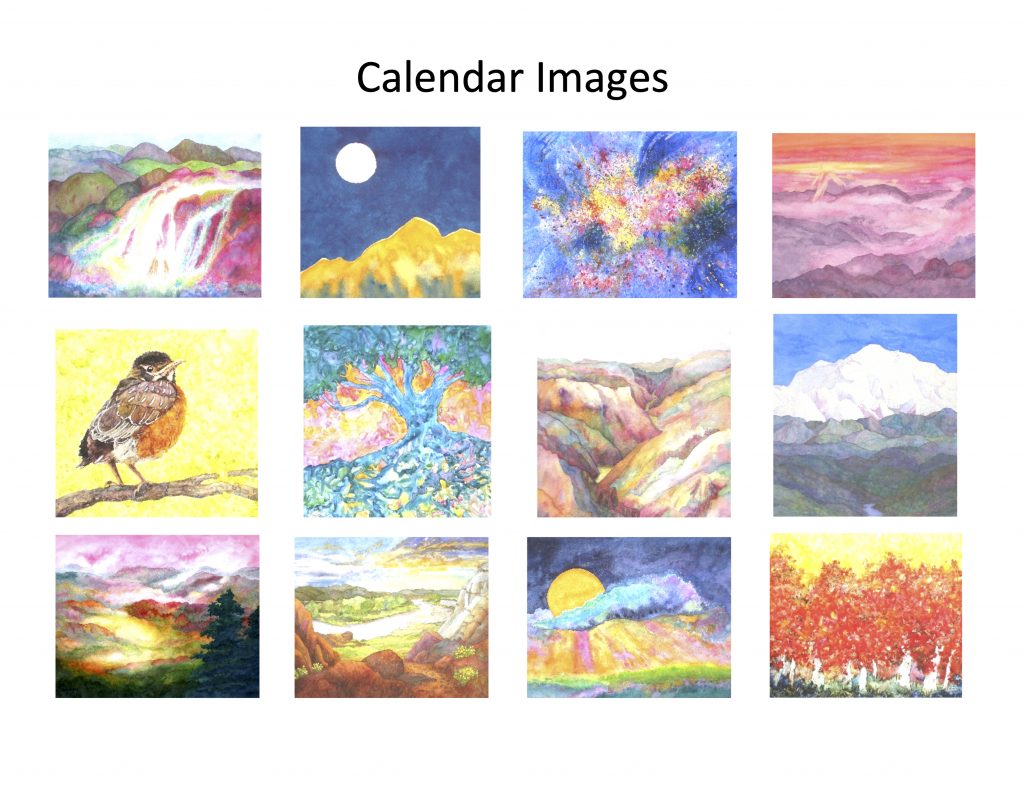 Birthday Calendar

$24.00 (includes sales tax and shipping).
Order by mail and pay by check.
Contact me about pricing if purchasing 2 or more.
This Perpetual Calendar lets you keep track of annually occurring events, month by month. Because the day of the week is not assigned to the date, the calendar can be used year after year. Printed on durable heavy-weight acid-free paper, it is both a colorful and practical visual reminder of birthdays, anniversaries and other special dates that are important to you. The calendar features 13 of Glenda's watercolor paintings—a different painting for each month, plus one on the front cover. It is spiral-bound and easy to hang. 14″ long x 5 ½" wide.
Creation Energy: Paintings and Writings on Creation and Creativity


16-page full color booklet written and illustrated by Glenda Dietrich Moore
$7.00 (includes sales tax and shipping) Order by mail and pay by check.
9″ x 6″. Devotional writings and Scripture on the theme of God's Creation Energy and Human Creativity, accompanied by Glenda's "Creation Energy" watercolor paintings. An excerpt:
We need the Wisdom who has walked on the face of the deep, who has encircled the vault of the sky, who has covered the earth like a mist. I was in the middle of painting this image outside in my backyard, when a sprinkle of rain fell from the sky. You can see the results of individual droplets in the upper right of the painting. The unexpected rain seemed to fit the words of Ecclesiasticus, "I (Wisdom) covered the earth like a mist." Moisture touched the earth: we need the new moisture of Wisdom to meet our dryness. We need to be 'covered' like the earth is covered by the freshness of mist: the offering of Wisdom's renewal that softly soaks our souls.
Books Illustrated by Glenda Dietrich Moore
These books are available from The Centering Corporation, Omaha, Nebr.
Since My Brother Died – written by Marisol Muñoz-Kiehne, illustrated by Glenda Dietrich. A book written in both English and Spanish to help children and youth work through the death of a sibling.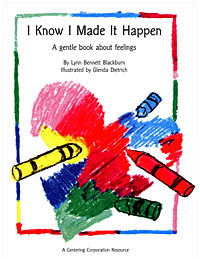 I Know I Made It Happen, A Gentle Book About Feelings – written by Lynn Bennett Blackburn, illustrated by Glenda Dietrich. Helping children deal with feelings of guilt and blame when bad things happen.